BRING US TO YOUR TALENT
CERTIFIED TECHNICIANS ARE IN HIGH DEMAND
Kick-start your career and apply for an Automotive
Technician job today with Gengras Chevrolet.
GENGRAS CHEVROLET IS ON THE CUSP OF AN EXCITING NEW ERA
Our technicians aren't just working under the hood anymore - with the arrival of new high-tech features, microchip-controlled systems and even fully electric vehicles, working as an Automotive Technician with Gengras Chevrolet offers a well-rounded training regimen of skills. 
We have positions available for experienced technicians as well as entry level positions throughout all of Gengras Motor Cars. We are excited to learn more about you. Please apply below.
WHAT DO CHEVROLET CERTIFIED AUTO TECHNICIANS DO?
Certified technicians evaluate and diagnose the advanced technology of infotainment and vehicle systems as part of an innovative movement that is building the future of the automotive industry.
FIND YOUR CAREER PATH AS A CERTIFIED CHEVROLET




 AUTO TECHNICIAN 

AT GENGRAS CHEVROLET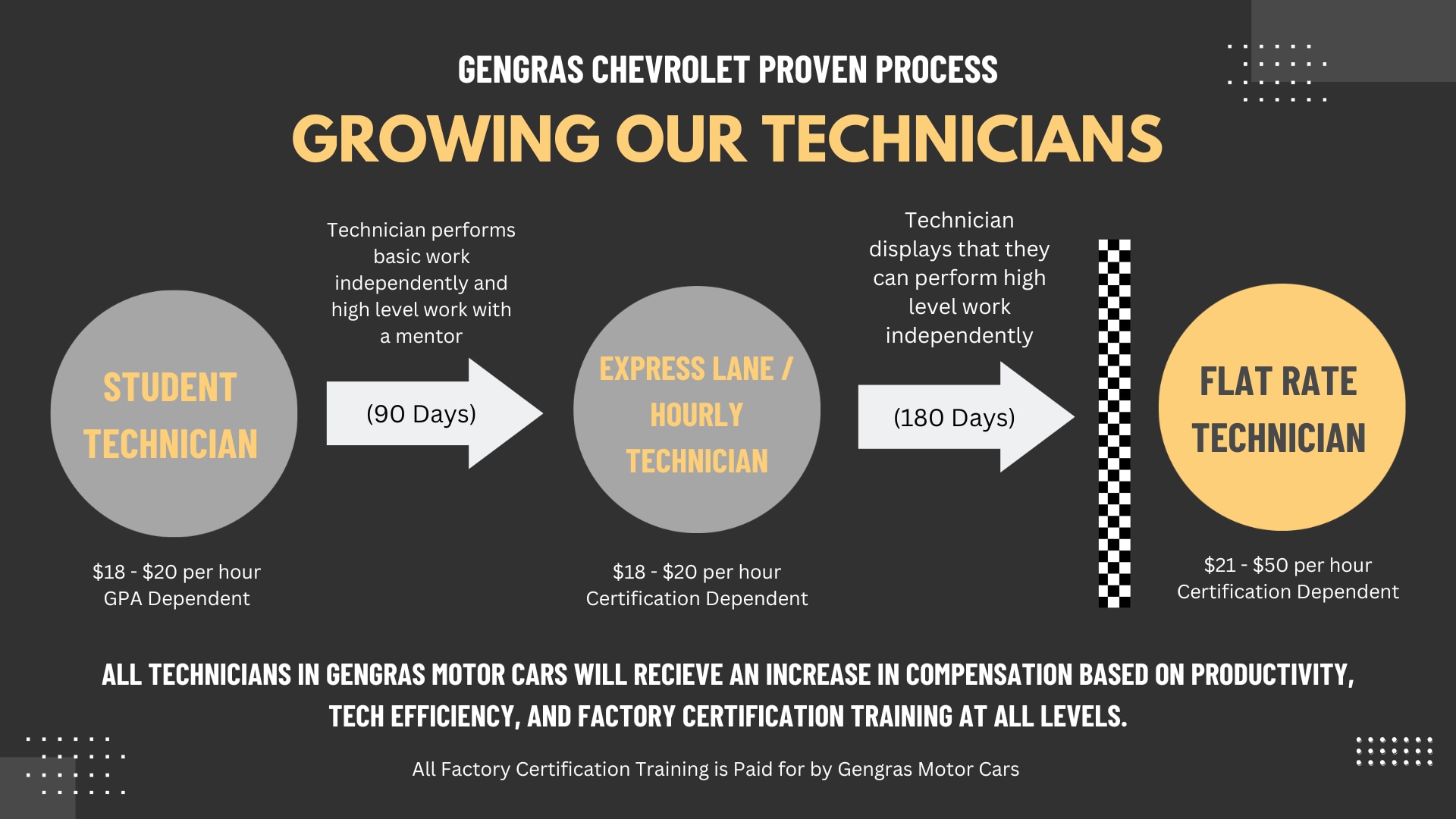 HANDS-ON EXPERIENCE
At Gengras Chevrolet you gain valuable hands-on experience , helping to streamline your career path.
TEAM ATMOSPHERE
Our Team at Gengras Chevrolet will work with you and guide you as you grow. We want to see you achieve all your goals. Apply Today!
STREAMLINED CAREER PATH
Receive a comprehensive education in your field and find a career that provides competitive pay and benefits.